Wildlife-watching hotspots on Australia's East Coast

By Emma Gregg, author of The Rough Guide to East Coast Australia
There's an abundance of wildlife-watching opportunities all the way up the coast. Just grab your binoculars and boots – or snorkel and mask – and go.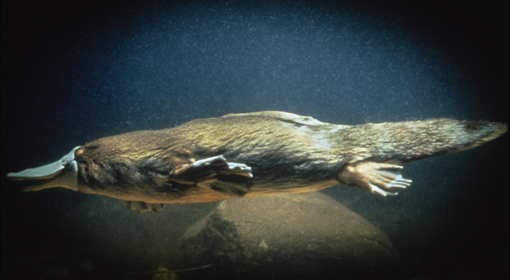 Great Barrier Reef, QLD
Rich in tropical marine life including clownfish, manta rays and reef sharks.

Hervey Bay, QLD
One of the best places to watch humpback whales on their winter migration.

Murramarang National Park, NSW
Mobs of laidback eastern grey kangaroos hang out on the beautiful beaches.

Atherton Tablelands, QLD
Cool tropical forests harbour pademelons and rare Lumholtz's tree kangaroos.

Jervis Bay, NSW
Resident pods of bottlenose dolphins play in the bay's crystal-clear waters.

Montague Island, NSW
Gaggles of Australian fur seals loll and squabble on the rocks fringing the island.

Raymond Island, VIC
In its eucalyptus groves, there's a wild koala snoozing in every third tree.

Lord Howe Island, NSW
Remote haven for shearwaters and scores of other seabirds.

Mission Beach, QLD
Here, the rainforest is home to the formidable southern cassowary.

Bundaberg Coast, QLD
Important nesting ground for marine turtles.

Broken River, Eungella National Park, QLD
An excellent spot to see platypuses at dawn or twilight.

Moreton Island, QLD
Offshore, there's a chance to see a rare and unusual-looking mammal, the dugong.

Phillip Island, VIC
Long-term residence of a large population of little penguins.

Port Phillip Bay, VIC
Here, snorkellers may be lucky enough to see weedy sea dragons.

Fraser Island, QLD
Home to a thriving and unusually pure-blooded dingo population.

Daintree River, QLD
The haunt of estuarine crocodiles.

Dandenong Ranges, VIC
You may hear superb lyrebirds, famous for their mimicry, in the forest gullies.

Please respect the copyright of the text and photos on this website.
© Emma Gregg. All rights reserved.