Underwater adventures

By Emma Gregg, author of The Rough Guide to East Coast Australia

There's a lifetime's worth of diving and snorkelling sites to explore along Australia's East Coast.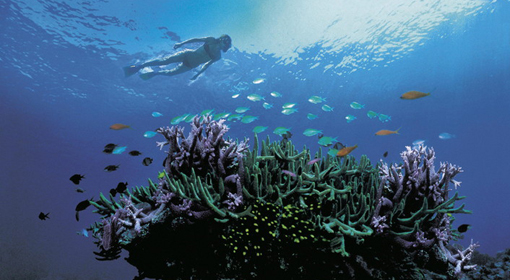 The Great Barrier Reef, which extends a mind-boggling 2300km from Lady Elliott Island in Queensland to New Guinea, is the largest marine park in the world, and deservedly popular with divers and snorkellers alike. Head out by boat and you'll be rewarded with stunning underwater adventures. Every site is different: while some teem with pelagics and others throng with tiny, fascinating creatures such as nudibranchs and Christmas tree worms, the majority are remarkable for their sheer variety.

While the Reef grabs the spotlight, it's by no means the only part of the East Coast for divers and snorkellers to explore. Elsewhere, you'll find a wealth of marine life around jetties, wrecks and rock formations.

If you've never dived before, the East Coast is an excellent place to learn; there's more than enough diversity and drama in the region to keep experienced enthusiasts engrossed, too. Snorkellers needn't feel left out: in some areas you'll see as much from the surface as you would from below. It's common for diving trips to cater for both divers and snorkellers, with separate staff members looking after each group; the best outfits also have marine ecologists on hand to give talks illustrated with photos of the most engaging species.

For a round-up of the very best diving and snorkelling sites on Australia's East Coast, click here.

Please respect the copyright of the text and photos on this website.
© Emma Gregg. All rights reserved.