Eco-friendly places to stay on Australia's East Coast

By Emma Gregg, author of The Rough Guide to East Coast Australia


In the main, Australia's hoteliers seem slow to pick up on the interest in all things eco-friendly, but the places that genuinely deserve the term "eco-retreat" – not only for their location but also for their outlook and practices - are well worth seeking out.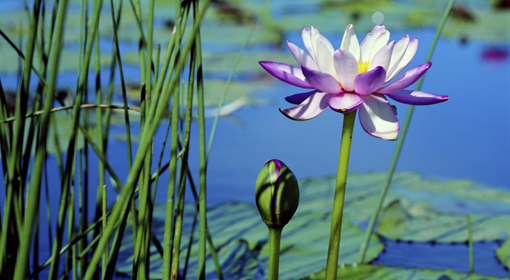 Among the best are:

The Sanctuary, Mission Beach
www.sanctuaryretreat.com.au
A wonderfully stripped-down lodge set in coastal rainforest, with inspirational views.

Heron Island Resort, Wilson Island Resort and Lizard Island Resort
www.voyages.com.au
Luxury hideaways run on sound ecological principles.

The Head Lighthouse Keeper's Quarters, Montague Island
www.montagueisland.com.au
Here, guests can play an active role in ongoing nature conservation work.

Other excellent options include:

Binna Burra Mountain Lodge, Lamington National Park
www.binnaburralodge.com.au

Broken River Mountain Resort, Eungella NP
www.brokenrivermr.com.au

Hinchinbrook Wilderness Retreat, Hinchinbrook Island
www.hinchinbrookresort.com.au

Kingfisher Bay Resort, Fraser Island
www.kingfisherbay.com

Mount Quincan Crater Retreat, Atherton Tablelands
www.mtquincan.com.au

Paperbark Camp, Jervis Bay
www.paperbarkcamp.com.au

Rose Gums Wilderness Retreat, Atherton Tablelands
www.rosegums.com.au

Worrowing, Jervis Bay
www.jervisbaygetaways.com

Finally, don't overlook the region's many national park campsites - highly eco-friendly and unbeatably good value.

Please respect the copyright of the text and photos on this website.
© Emma Gregg. All rights reserved.