East Coast Australia's best scuba diving and snorkelling sites

By Emma Gregg, author of The Rough Guide to East Coast Australia

Underwater adventurers will want to head straight for one of these world class scuba spots. Better still, you could string them all together to make the ultimate long-distance diving trip, leading all the way up the East Coast from the cool waters near Melbourne to the tropical reefs of Far North Queensland.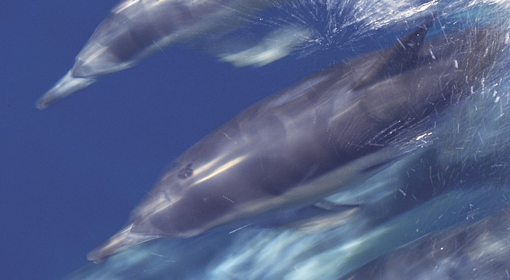 1. Mornington Peninsula, VIC
Snorkel among wild dolphins and seals in the cool waters of Port Phillip Bay.

2. Jervis Bay, NSW
A beautiful, peaceful spot for snorkelling or diving where, with luck, you may see sea dragons in the crystal-clear water.

3. Lord Howe Island, NSW
Here, the merging of temperate and tropical currents over the world's southernmost reef ensures a fascinating variety of species including lobsters and kingfish.

4. Seal Rocks and The Pinnacles, near Forster-Tuncurry, NSW
One of the best places on the coast to encounter grey nurse sharks; you can also snorkel with wild dolphins nearby.

5. Julian Rocks, Byron Bay, NSW
So close to town you could almost swim over, these islets are full of crevices inhabited by moray eels.

6. Wreck of the HMAS Brisbane, QLD
This old warship was deliberately scuttled as a purpose-made dive site; experienced divers can explore the interior.

7. Wreck of the SS Yongala, QLD
You can't enter the hull of this century-old passenger liner, but you'll see a tremendous variety of schooling fish.

8. Heron Island, QLD
The Great Barrier Reef has very few cays where you can step straight off the beach to explore the coral gardens: this is one of them.

9. Bougainville Reef, Coral Sea, QLD
Beyond the outer edge of the Reef but well worth the long trip, with grey reef sharks, white tip reef sharks, turtles, and countless fish.

10. Northern Ribbon Reefs, QLD
Head here by liveaboard from Cairns or Port Douglas, or splash out on a stay at Lizard Island, for superb sightings of gigantic potato cod.

Please respect the copyright of the text and photos on this website.
© Emma Gregg. All rights reserved.