Living to surf

By Emma Gregg, author of The Rough Guide to East Coast Australia

Surfing is the quintessential East Coast activity: Australians have been riding the waves with gusto ever since the early twentieth century, when Hawaiians showed them how. Some of those brought up on the East Coast have made surfing their livelihood; for many more, it's simply their life.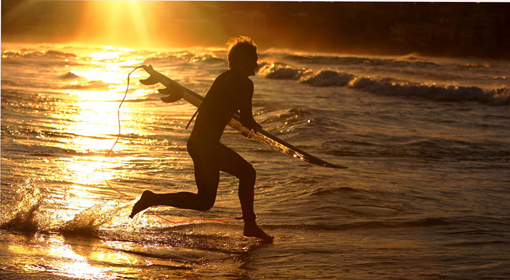 Practically every coastal town from Agnes Water to Melbourne has good breaks within easy reach; when conditions are right, a surf beach without surfers is a rare sight. Luckily for beginners, the waves tend to be far more manageable than the giant rollers which pound the other side of the Pacific. Particularly prized locations are those in which the shoreline faces in different directions, so there's always something going on, whatever the wind direction; Byron Bay is a perfect example.

Australian surfing culture has working-class, macho roots, and it's common for East Coast surfies to be fiercely territorial. To some, tourists are an annoyance: any newbie who tries to muscle in on a good wave around Sydney, Newcastle or the Gold Coast risks ending up the worse for wear. To get in with the locals, try signing up for some lessons – the coast has dozens of instructors, some of them former champions - or head for a surf club or surf life saving club. You'll find these in every surfing town; their club houses, open to all, usually have spectacular ocean views and are great places to get the low-down on the scene over a round of cold beers.

EAST COAST AUSTRALIA'S TOP SURFING SPOTS
1. Bell's Beach, near Melbourne, VIC
2. Coolangatta, QLD
3. Currumbin, QLD
4. Newcastle, NSW
5. Byron Bay, NSW
6. South Stradbroke Island, QLD
7. Manly, NSW
8. Bondi Beach, NSW
9. Wollongong, NSW
10. Noosa, QLD

Please respect the copyright of the text and photos on this website.
© Emma Gregg. All rights reserved.